REV. APRIL HOPPER
April has been studying/practicing the Pagan Paths since 1989. She is an Ordained Minister through the U.L.C. (Universal Life Church) and is licensed Clergy through the State of Ohio. She is Co- Head of the Clinton County Area Pagan Monthly Social and Co - Head of the Pagan Pathway Gathering. April is in the process of writing lessons for a Monthly MoonSchool for our members that have children, to start teaching the basics of the Earth Paths to our children.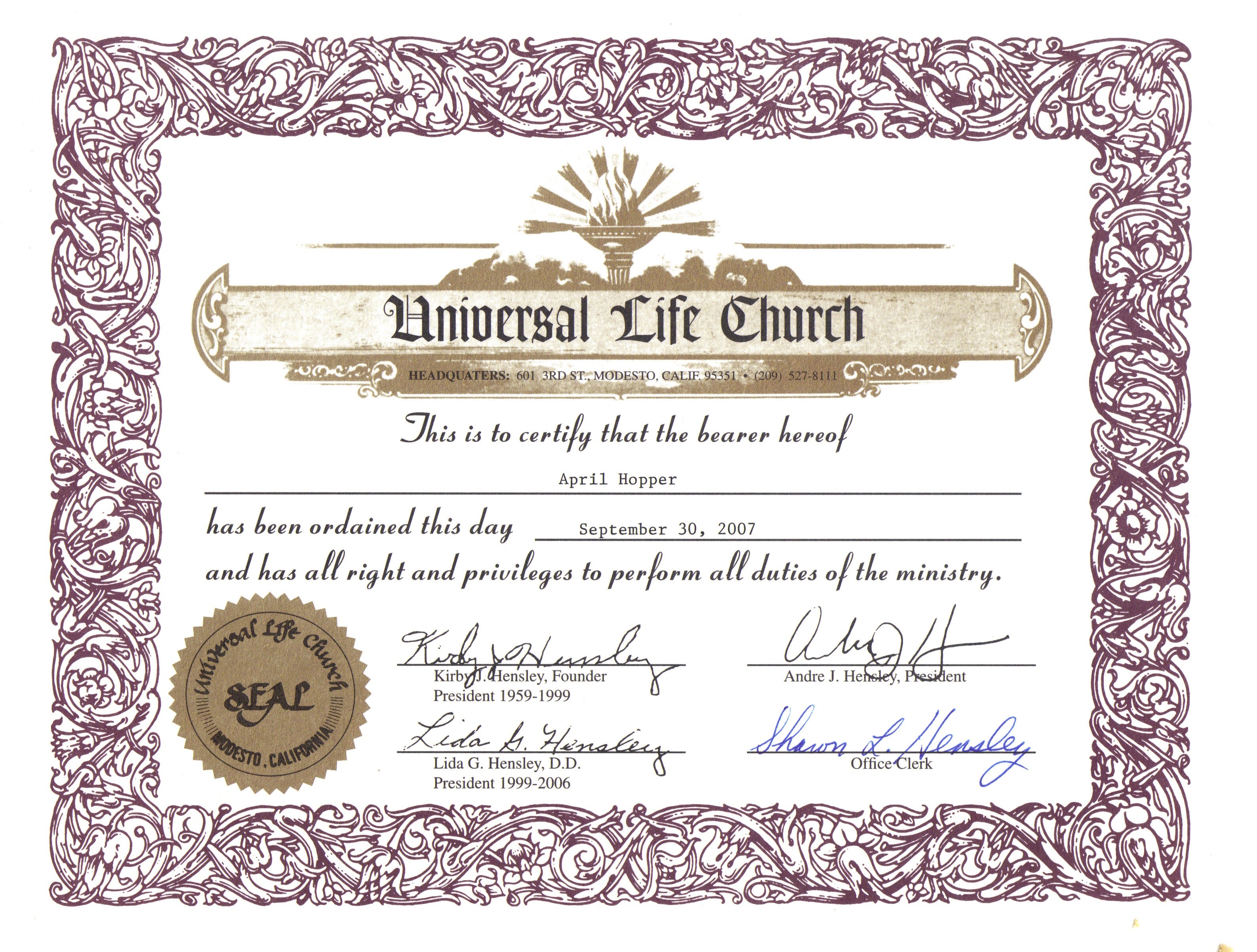 CERTIFICATE DIDN'T UPLOAD WELL...CLEARER COPY AVAILABLE UPON REQUEST
APRIL'S ULC PROFILE CAN BE FOUND AT.....